My first proper puukko - blade by Maikhel Eklund, maple burl, brass guard and pommel, buffalo horn spacers and red fibre liners.

Also a first - a plan with drawings!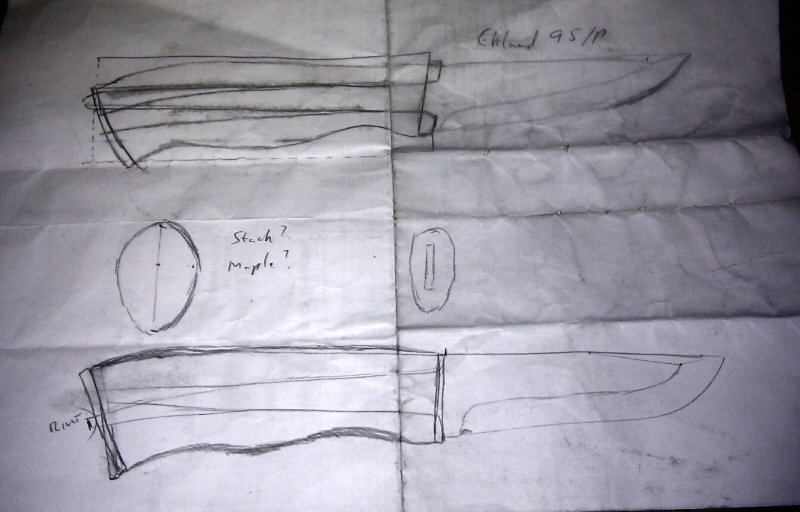 Guard and first spacer filed to fit and glued up.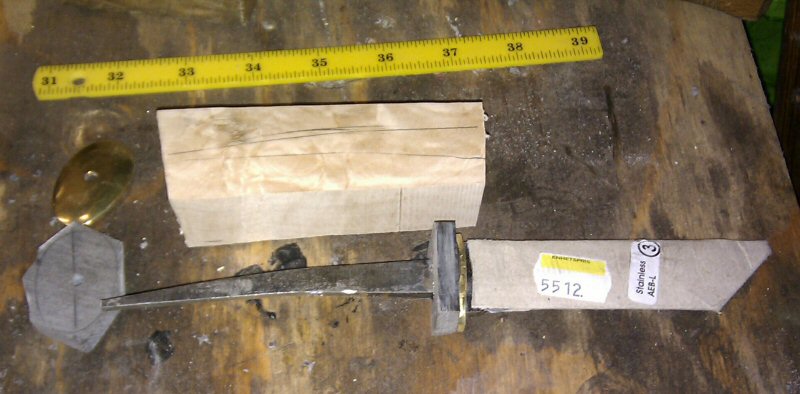 Block, spacers and pommel ready to fit: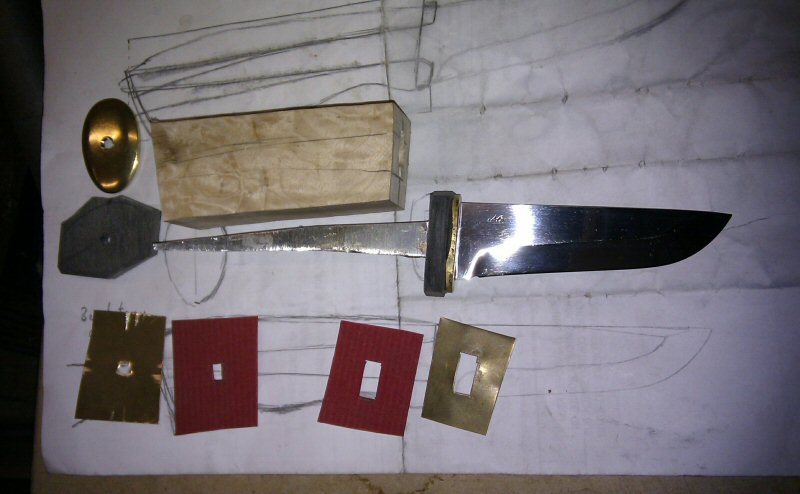 And just out of the clamp...





Shaped, sanded smooth and sealed with Danish Oil...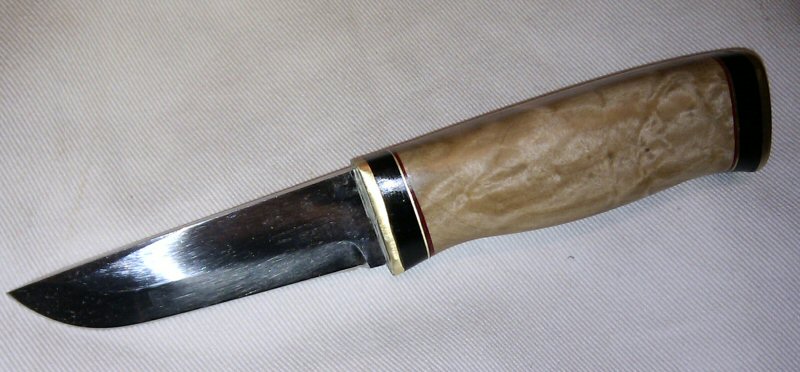 A dangler-type sheath completes the job.